Advice and guidance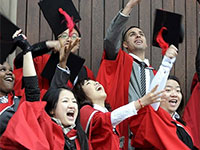 After you graduate you can still use our careers service for up to two years.
If you move to another part of the UK your nearest university may be able to help you.
Opportunities after you leave
After you graduate we want to know how you're getting on and continue to offer you support. There are lots of ways we can continue to help each other.
Destination of Leavers from Higher Education Survey
We collect information about our leavers to find out what they do after university. It really helps us improve our service and advice.
The Destinations of Leavers from Higher Education survey is an annual survey that the government requires all higher education institutions in the UK to carry out.
You will be asked to complete the survey six months after you graduate to find out what you are doing in terms of work and study. Your information is anonymised and will help to inform prospective students and higher education policy. Please complete and return it.
An overview of the national data including destinations for specific subjects is available on the Higher Education Careers Services Unit (HECSU) – what do graduates do? website.
Your Careers Service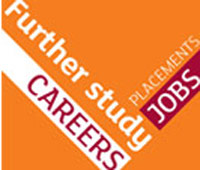 And much more...
Graduate careers advice
In addition to using our information, advice and guidance services, you can also access careers advice on the
Alumni Association
Keep up to date with University news and stay in contact with other alumni - we have over 60,000 members across the globe.