Specialist journals and magazines
If you're looking for vacancies in specific areas of work or looking to research further into employers and their latest developments and trends, use the career categories below to look for specialist journals and magazines websites within your area of interest. Starred publications are available in the careers information area on reference.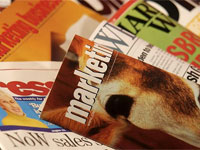 If you have a suggestion for a specialist journal or magazine link, please email it to careers@tees.ac.uk.