What is work experience?
Take action at the right time to secure work experience
Find opportunities and apply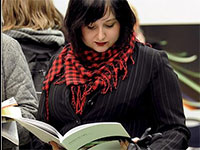 Use our Get work experience information sections to search for opportunities:
Practical experience that a person gains while working in a specific field or occupation, it can involve work you do before you start your career or as part of enhancing your existing career.
There are many different types of work experience and it is important to find out which is right for you, whether it's paid or unpaid, formal or informal, or dependant on how much time you have to dedicate.
Types of work experience
Work experience can include:
Apprenticeships - paid period of training that allows you to learn a particular skill or set of skills. Usually lasts between one and four years
Casual work - infrequent, short-term or one-off jobs.
Gap year - working and travelling for a year in another country or in the UK, during or after your degree.
Graduate internships - short or fixed term period of supervised work experience that is usually related to your study and/or chosen career.
Holiday or vacation work - paid work during vacation periods usually during the summer, but can sometimes be during Christmas or Easter periods.
Internships - period of work experience, lasting from a few weeks to a year. Also known as a placement.
Part-time work - paid work undertaken during your time at university, which can help you develop a broad range of employability skills.
Project placements - short-term work on a specific project with an employer, often degree related
Sandwich placement or industrial work placement - paid employment within an organisation that lasts one year and is part of your degree course - undertaken usually at the end of your second year and your last year at university, and is normally assessed.
Voluntary work - work undertaken for no pay. Can cover anything from a few days with a local organisation to a six month project for a charity.
Work shadowing - observing someone doing their job to gain an understanding of what they do. Usually short-term - a few days at most - aimed at providing an insight rather than hands on experience.
Watch
Journey to Work video - student and employer insights on work experience. Available to view on the campus only network E-learning@Tees
Why is work experience important?
How to Get Work Experience