Employer and careers presentation events
Resources on E-learning

View the 'Careers' organisation to access information from recent careers and employer presentations.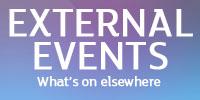 We offer a programme of presentations to all students and graduates, so you can meet employers, find out about career options and put together effective CVs and applications, as well as perform well in interviews.
We add additional events throughout the term, so keep checking here for updates. If you can't find what you are looking for email us your ideas for future presentations. We are happy to organise additional sessions for small groups.
Read our frequently asked questions
All our events are listed below in date order. Select the event title for more details or search by sub-category: Career skills (CVs, interview techniques, etc), Opportunities (employment, voluntary work, mentoring, etc) and Teaching (for people interested in a career in teaching). You will need to book for most events.