About Educational Partnerships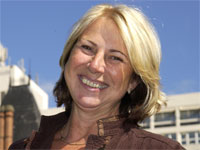 Educational Partnerships aims to secure excellent relationships with key institutions and internal and external stakeholders, carrying forward the University's commitment to working with further education colleges in the north of the UK.
We want to be internationally, nationally and locally recognised for successful collaborative working.
Educational partnerships lead on all partnerships with further education colleges through:
direct management of the University's relationship with the Higher Education Business Partnerships (HEBP) college in the Tees Valley
strategic partnerships with further education colleges in the wide north of England, specifically the North East and Yorkshire and the Humber regions
sponsored academy schools working closely with FE and Sixth Form college co-sponsors and local authorities
Educational Partnerships also works collaboratively across the University with all Schools of the University; the Department of Quality and Governance; the Department of Student Records and Information; the Department of Marketing and Student Recruitment, Academic Enterprise, Student Services and the Library.