HR operations
Guide to leaving
Staff wishing to resign need to give the required period of notice in writing to their line manager, copied to Human Resources. The required period of notice varies depending on your contract.


Guide to leaving (word - 30kb)
Retirement
Although the University does not have a default retirement age, staff may retire and access pension benefits in accordance with the rules and regulations of the appropriate occupational pension scheme. Please ask Human Resources and/or Payroll for further details.
More information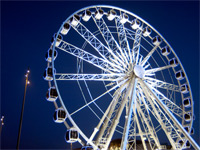 Our operations team provides a full HR service to specific groups of schools and departments around the University.