Free goodies
Screensaver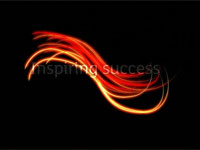 Download our inspirational screensaver.
Our wallpaper, email signatures and powerpoint templates have all been updated to incorporate University of the Year.
Screensaver
To install the logo, simply download the relevant format and double click the file. The screensaver includes a remove function once installed if you wish to remove it from your computer. You may need adminstrative rights to install the screensaver on a Teesside University computer.
Other free goodies
Letterhead templates
The letterhead template is intended to be used for electronic purposes. If you require letterhead for print, please contact Hilary Rodgerson, Marketing & Student Recruitment on +44 (0)1642 342954 or email h.rodgerson@tees.ac.uk
Letterhead templates are only available to staff
Poster templates
The templates below are for creating A4 posters. Each zip file contains both black and white and colour options, plus landscape and portrait formats.
Poster templates are only available to staff