A new look
The story behind the brand
This University is a success story – regionally, nationally and internationally and now we're moving forward into a new era, building on that success.
Inspiring success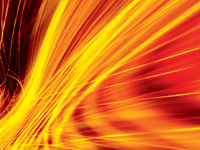 ---
We're one of the top modern universities in the UK.
We've achieved eight decades of innovation in education – creating a vibrant learning environment which inspires people to achieve their best.
Our future is dynamic, energetic and creative and our refreshing new look and inspired outlook reflects our determination to continue to achieve excellence in higher education.
Inspiring success
We've invested over £100m in our campus in recent years and more investment is planned.
We are a University which places huge importance on quality and our students recognise this – they rank us as one of the top modern universities in the UK. (Times Higher Education Magazine, 2009)
We're also in the top ten of modern universities for graduate prospects according to the Times Good University Guide.
We work creatively with employers. Our client list includes the NHS, the Metropolitan Police, Orange and Capita, making it clear why we are one of the leading business-facing universities in the country.
Our research work grows and expands and areas are judged as internationally excellent.
So we can truly say Teesside University is energetic and enabling. There are, without doubt, exciting times ahead of us.
Vice-Chancellor Graham Henderson