Psychology
MSc Health Psychology
Full-time
1 year
Enrolment date: September
Part-time
Tuesdays 12 noon - 8.00pm (Year 1); Thursdays 12 noon - 8.00pm (Year 2)
2½ years
Enrolment date: September
More information
Admission enquiries: 01642 342308
This programme has been designed to meet the growing need for graduates with an advanced knowledge of how psychology informs health-related topics.
You explore the relationship between the psychological processes and health states, and the ways in which psychology can be applied to promote and protect people's health. You develop sound research abilities, and understand how psychology can be integrated into the organisation and delivery of health care services.
What you study
The course comprises six core modules. You may also have the opportunity to work with patients in local hospitals or health care services.
How you learn
You learn by knowledge and skills acquisition through directive teaching, group discussions, independent exploration and examination of academic resources and practising.

Learning at master's level differs from undergraduate level in that you are expected to be more autonomous, independent and active in finding your own resources and in taking responsibility for a professional approach and conduct during all aspects of the course.
How you are assessed
You are assessed through seen and unseen examinations, essays, portfolio, and poster and oral presentations.
Professional accreditation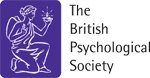 This course is accredited by the BPS and meets Stage 1 criteria for chartered psychologist status.
Career opportunities
After Stage 1, students can become chartered psychologists by successfully completing the Doctorate in Health Psychology or the BPS Stage 2 Qualification in Health Psychology.
Entry requirements
Applicants should have at least a second-class honours degree in psychology and the Graduate Basis for Chartership as recognised by the BPS. Applicants with other degrees are invited to call the admission enquiries number to discuss possible additional requirements for entry.

You will be required to attend an interview for this course.
For additional information please see the entry requirements in our admissions section
International applicants can find out what qualifications they need by visiting Your Country
More information