Tia-Bella Easton
The clearing process helped Tia-Bella decide what she really wanted to study.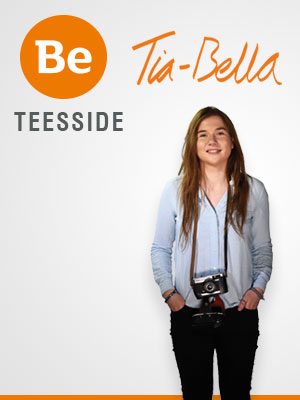 'If you are considering studying here, I would say, 'do it!''
What brought you to study at Teesside University?
I'm studying for a degree in performance for live and recorded media. I came through Clearing because I didn't achieve the A-level grades I needed, but I was given the opportunity to study a course that I now really love.
How did you find clearing?
I found the clearing process very easy. It was just one email, and I got the options of different courses. I spoke to lecturers over the phone and it was very easy.
How have you found university so far?
My experience at Teesside University has been really good. It made me realise what I want to do.

The lecturers are amazing – they are so supportive, kind and helpful. And it's a friendly and safe campus. I really recommend it.
What advice would you give to someone considering coming to Teesside?
If you are considering studying here, I would say, 'do it!'