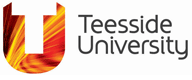 MSc Computing modules
Other modules on this course
Core module
and
and five optional modules
Agile Project Management
Inclusive Design
Managing Projects with PRINCE2®
Mobile App Programming
Mobile Apps Development
Pattern-Driven Development
Rapid Application Development
Rapid Application Development
Software Engineering Processes
Systems Administration and Security
UX Modelling
Web Services for Mobile Apps
Modules offered may vary.
The project module gives you the freedom to research an area of concept design that you are interested in. Normally projects are drawn from commercial, industrial or research-based problem areas.

This involves you in researching and investigating aspects of concept art and then producing a deliverable such as a major design document.

You report on the original research and the project process you follow in an accompanying dissertation. The written dissertation and a presentation of the product are what we assess.

The project management process gives you supported opportunities for goal setting, reflection and critical evaluation of your achievement. This also provides a setting for personal development planning.

---