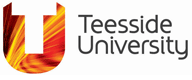 MSc Computing modules
Other modules on this course
Core module
and
and five optional modules
Agile Project Management
Inclusive Design
Managing Projects with PRINCE2®
Mobile App Programming
Mobile Apps Development
Pattern-Driven Development
Rapid Application Development
Rapid Application Development
Software Engineering Processes
Systems Administration and Security
UX Modelling
Web Services for Mobile Apps
Modules offered may vary.
Digital technologies are essential to the operation of modern enterprise but it is effective management of such resources that is vital to delivering bottom-line, business results.

This module equips you with the managerial standards, insights and techniques necessary to support the effective appraisal, deployment and operation of computer-based technologies and applications.

You learn how to address the challenges of information systems management, developing the knowledge and abilities vital for a successful career in IT management or business systems consultancy.

Assessment
You are required to undertake a management in-tray exercise to demonstrate your knowledge of IT management and your ability to employ relevant techniques to address and resolve associated managerial problems and concerns.

---