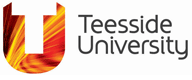 MSc Computing modules
Other modules on this course
Core module
and
and five optional modules
Agile Project Management
Inclusive Design
Managing Projects with PRINCE2®
Mobile App Programming
Mobile Apps Development
Pattern-Driven Development
Rapid Application Development
Rapid Application Development
Software Engineering Processes
Systems Administration and Security
UX Modelling
Web Services for Mobile Apps
Modules offered may vary.
This technical module is designed to give you a solid understanding of the concepts and technologies used in modern mobile devices such as phones, PDAs (personal digital assistant) and laptops.

You not only learn about the hardware used by such devices, but also the networking technologies that allow them to communicate with each other and the outside world. Additionally, we cover other important and related topics such as data compression techniques and security.

Module delivery is through a series of lectures, tutorials and seminars.

---