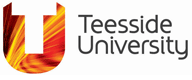 MSc Computing modules
Other modules on this course
Core module
and
and five optional modules
Agile Project Management
Inclusive Design
Managing Projects with PRINCE2®
Mobile App Programming
Mobile Apps Development
Pattern-Driven Development
Rapid Application Development
Rapid Application Development
Software Engineering Processes
Systems Administration and Security
UX Modelling
Web Services for Mobile Apps
Modules offered may vary.
In this module we introduce you to the life cycles and processes for software, web and agile methods.

We show how object-oriented analysis and design techniques can be used throughout the life cycle.

We also look at how agile methods, plus web analysis and design techniques may be applied.

Software tools are used to support the modelling and management of systems. We introduce methods, and how techniques fit into them.

AssessmentThere is one portfolio of work.

---