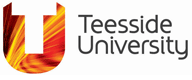 MSc Software Engineering modules
Other modules on this course
Block 1
Agile Project Management
Master's Project: Software Engineering
Pattern-Driven Development
Software Engineering Processes
Modules offered may vary.
This module prepares you to be able to face the day-to-day problems occurring with networked PC computers. You look at how organisations can help prevent most problems through effective policies, good daily practice and professional preventative measures.

We also examine the legal framework as a context to place such policies, practice and measures.

Teaching and assessment feature the use of real and realistic case studies so that you can test your knowledge and techniques in as authentic a way as possible.

You produce immediate solutions to problems and review the incidents in order to prevent further occurrences and develop new policies.

---