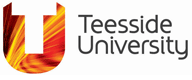 MSc Software Engineering modules
Other modules on this course
Block 1
Modules offered may vary.
This module introduces you to the concepts of database design, implementation and management.

It provides you with an understanding of database management and its role within a business environment and with practical experience of designing and implementing databases that meet enterprises' information processing requirements.

Assessment
There is an in-course assessment. For this you are required to design and implement a database solution for a given scenario and write up the results of research undertaken into a particular database area related to that scenario.

---