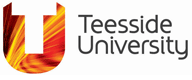 MSc Software Engineering modules
Other modules on this course
Block 1
Agile Project Management
Master's Project: Software Engineering
Pattern-Driven Development
Software Engineering Processes
Modules offered may vary.
New technology typically brings both opportunities and risks: with the emergence of the internet, the opportunities and risks are enormous for entrepreneurs and business managers.

Capitalising on this commercial growth to build and manage an effective commercial web presence requires a sound combination of commercial acumen, technical understanding and effective operations management.

In this module you develop an e-commerce proposition by performing the appropriate commercial analysis, building the e-commerce application and managing the relevant business processes.

Assessment
You research and develop a business case, and produce and manage an appropriate-commerce solution to a case study scenario.

---