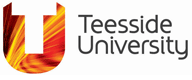 MSc Software Engineering modules
Other modules on this course
Block 1
Modules offered may vary.
We prepare you to undertake a project at master's level. This is achieved by learning about research methods, data generation and analysis methods, and critical evaluation of previous academic research. In completing this module you recognise the importance of providing evidence to support your research. This includes understanding the role of previous academic research, literature search, research ethics and how this can influence your own research project.

Assessment: you are assessed by 100% ICA. This involves the production of a research proposal which can form the basis of the masters project.

---