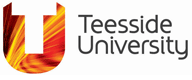 PgDip Law modules
Other modules on this course
Core modules
Modules offered may vary.
Equity grew up alongside the Common Law, originally by means of petitions to the king and later his chancellor, to provide justice in cases where the law provided no remedy or the remedy provided was inadequate.

Consequently equity provided new remedies including specific performance and the injunction.

A major creation of equity is the trust which enabled those intended to benefit from property to force the legal owner of that property to use it for them.

Originally this helped wives and children of crusaders. When the crusaders left the country they would pass their property to someone else to use for their dependents while they were away and have it transferred back to them if they came home.

Its primary importance today is in relation to family provision, pension funds and charities.

This module is assessed by a 2,000-word in-course written assessment worth 30% and a two-hour examination worth 70%.
---