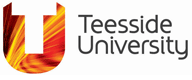 PgDip Law modules
Other modules on this course
Core modules
Modules offered may vary.
In this module we concentrate on the structure and functions of the state and the relationship between the state and the individual.

The UK constitution is not in a single document (as in the US) but is instead the combination of numerous powers and customs based on the traditional role of the monarch.

Much of this power is now exercised by parliament and the government, and this interaction between the organs of the state forms the basis of the first part of the module.

Next we consider the respective roles of state and individual in areas such as police powers, civil liberties and judicial challenges to the exercise of state powers.

This provides an insight into how the law, as drafted by parliament, impacts on the individual and the remedies available when the powers of the state are abused.

It also creates an opportunity to examine the Human Rights Act 1998 and the growing significance of the European Convention on Human Rights for UK citizens.

With issues such as European integration, state security and identity cards currently in the news, this continues to be a crucial area of legal study.

You are assessed by a 20-minute powerpoint presentation worth 30% and a two-hour examination worth 70%.
---