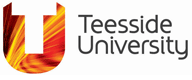 MSc Advanced Clinical Practice (Neurological Rehabilitation) modules
Other modules on this course
Year 1 core modules
Year 2 core modules
and one optional module
Year 3 core modules
Modules offered may vary.
The module in the second year of the course enables you to explore theoretical concepts underpinning neurological rehabilitation, the notion of research-based knowledge, and develop skills to enable you to contribute to the development of knowledge in the field.

You advance your ability to use critical appraisal skills as an integral part of decision making in neurological rehabilitation. The module is designed to enable you to integrate theory, evidence and contemporary policy, and to apply this to the implementation and development of evidence-based, innovative, effective rehabilitation services.

This module also prepares you to undertake the major project in Year 3.

You are able to opt for a traditional taught approach or an open route in which e-learning is used to deliver content or a mix of both approaches according to your needs.


---