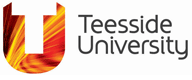 MA Financial Investigations and Financial Crime modules
Other modules on this course
Core modules
and one module depending on your entry route
and three optional modules
Modules offered may vary.
This is a module intended for practitioners in financial investigation or fraud and introduces topics such as company formation, structure and types, governance, regulatory and financial structures and reporting at national and international levels.

It evaluates the context within which an organisation controls its financial activities, evaluates the effectiveness of financial arrangements and develops professional skills and knowledge in the area of financial investigation; the relationship between law enforcement, companies and financial services institutions in relations to assets, money laundering and asset recovery.
---