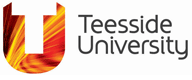 PgCert Coaching for Transformational Change modules
Other modules on this course
Core modules
Modules offered may vary.
This module allows you to develop your own personal philosophy of change, development and coaching by studying the theoretical frameworks associated with coaching, individual change and learning.

We also address the differences between other forms of supportive communication within the context of HRD (Human Resource Development). Individual change as well as understanding human behaviour forms a key dimension to this module.
---