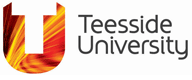 FdA Computer Animation modules
Other modules on this course
Year 1 core modules
Year 2 core modules
Modules offered may vary.
You develop the modeling and rigging skills developed in year one and learn how to complete complex character modeling and rigging tasks. You learn about the various pipelines and alternative workflows used in modeling and rigging for 3D animation. You also study human and animal anatomy and understand how design impacts on the modeling and rigging process.

Complex techniques such as digital sculpting tools, painting textures directly onto models, soft surfacing modeling to create organic forms, skinning and weight painting will be taught.

The assessment requires you to model and rig characters and other elements to demonstrate that you understand how critical these processes are to the success of 3D computer animation.