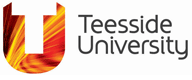 FdA Computer Animation modules
Other modules on this course
Year 1 core modules
Year 2 core modules
Modules offered may vary.
You gain valuable real-world experience by being involved in a defined project for client from industry. The project provide a safe environment for you to develop your decision-making skills and to become an autonomous learner, under the guidance of your client and tutor.

The first three weeks of the module focus on preparing you for the project before you meet the client. Sessions for guidance and problem solving are planned throughout the project and you gather with peers for formative feedback and evaluation.

Assessment is through an evidence-based portfolio including a critical commentary of the overall project, its process and learning. You prepare a professional presentation to demonstrate the outcomes of your work to an audience.