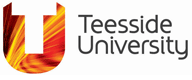 FdA Computer Animation modules
Other modules on this course
Year 1 core modules
Year 2 core modules
Modules offered may vary.
You build upon your existing animation and creative skills and produce pre-production and development materials that can be used in the production of an animated film in the subsequent module Animation Studio Skills Project 2. You also concentrate on the development of work related professional skills within the framework of producing an idea for an animated short film.

Assessment takes the form of an in-course assessment in two component parts. The first requires you to work individually to develop and present a treatment/pitch document based on a given brief or work-related scenario. For the second you work within a small team to develop the pre-production assets for one of the ideas that are presented.