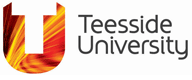 BSc (Hons) Criminology modules
Other modules on this course
Year 1 core modules
Year 2 core modules
and one optional module
Final-year core modules
and two optional modules
Modules offered may vary.
You explore the ways in which the categories 'race', 'ethnicity' and 'social class' are constructed and represented by the various forms and institutions that constitute the criminal justice system, and wider systems of social control.

You also consider the ideological, historical, economic and socio-political context of how 'race' and 'class' came to be associated with crime and criminal justice through various case studies of, among other things, criminality and victimisation, policing, stop and search, the courts, penality, genocide, and racial violence.

This module is part of the BSc (Hons) Policing and Investigation (Top-up) and is worth 20 credits.