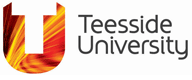 BSc (Hons) Diagnostic Radiography modules
Other modules on this course
Year 1 core modules
Year 2 core modules
Year 3 core modules
Modules offered may vary.
Radiographers require a detailed knowledge of anatomy. You look at surface markings and how you use these anatomical features to assist you in positioning patients for x-ray examinations. You also look at detailed internal anatomy that you then apply to the radiographic image so you can decide whether the image is normal or abnormal.

You learn through keynote lectures, seminars on prepared work, practical sessions, and individual tutorials. While on clinical placement, you engage with radiographs on a daily basis and gain an appreciation of anatomical variation – clinical mentors facilitate your learning of radiographic anatomy.