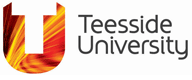 BSc (Hons) Diagnostic Radiography modules
Other modules on this course
Year 1 core modules
Year 2 core modules
Year 3 core modules
Modules offered may vary.
Understanding how the body functions normally and abnormally are important elements of the underpinning knowledge of a radiographer. An underlying pathology may influence your choice of exposure factors for an examination.

It is important you understand if a patient is capable of co-operating with your requests during an examination, for example whether a patient can breathe in fully or not will affect the radiographic examination and resultant radiograph.

You explore the microscopic structure and function of the human body relevant to diagnostic radiography, together with basic knowledge of:
>health
>disease
>disorder
>dysfunction of the skeletal system
>soft tissue organs
>the cardiovascular
>respiratory
>genito-urinary
>gastro-intestinal
>neuro-endocrine systems

You are also introduced to some common diseases and pathologies you are likely to encounter in your first placement.