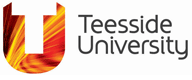 BSc (Hons) Diagnostic Radiography modules
Other modules on this course
Year 1 core modules
Year 2 core modules
Year 3 core modules
Modules offered may vary.
Profession ethics and values covers the theoretical and clinical ethical principles related to modern health care, medical imaging and a variety of client groups/users. You explore a variety of clinical ethical dilemmas related to medical imaging using a model to aid clinical reasoning and ethical decision making.

Concepts such as advocacy, moral autonomy, justice and human rights are explored alongside moral dilemmas surrounding mental capacity, disability, confidentiality, competency and the beginnings and ends of life.

You explore your own role and contribution to effective collaborative and effective team/group working as well as gaining insight into your own emotional intelligence, self-awareness and its influence on your learning and future professional practice.