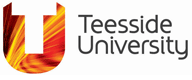 BSc (Hons) Diagnostic Radiography modules
Other modules on this course
Year 1 core modules
Year 2 core modules
Year 3 core modules
Modules offered may vary.
You investigate and examine the current evidence base for your clinical radiography practice. You familiarise yourself with the current UK, European and International legislative framework for the use of ionising radiation in medicine.

This ensures that service users, comforters and carers, operators and their co-workers are all optimally protected from ionising radiation, and that technology options and settings result in an efficient diagnostic outcome.

Your practice encompasses the following examination types:
>general radiography
>fluoroscopy
>mammography
>dental
>computed tomography

Your use of this technology includes examining patients, routine maintenance, quality assurance and calibration.