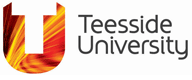 BSc (Hons) Diagnostic Radiography modules
Other modules on this course
Year 1 core modules
Year 2 core modules
Year 3 core modules
Modules offered may vary.
You get an insight into the imaging modalities and associated equipment that use radiation in the non-ionising part of the electromagnetic spectra.

You must appreciate the diagnostic alternatives to imaging with ionising radiation for the protection of patients. You explore the theoretical principles underpinning each imaging modality and identify their benefits and limitations when applied to given diagnostic situations.

However, as none of the alternative imaging modalities are hazard free, you require sufficient understanding of the physical principles of the alternative imaging modalities to enable true risk benefit assessment. When assisting with these diagnostic investigations you are expected to understand and apply the safety procedures.