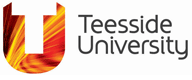 BSc (Hons) Diagnostic Radiography modules
Other modules on this course
Year 1 core modules
Year 2 core modules
Year 3 core modules
Modules offered may vary.
We help you achieve the skills and attributes needed for your first post as well as helping you to consolidate the radiographic skills you acquired in earlier in the course. You also further develop your ability to adapt your practice to meet individual service user's needs.

A blended learning approach is employed, using a problem based approach while in the academic setting, supported by seminars. Whilst on placement your learning is supported by the clinical mentors and supplemented by online learning, using a range of tools such as blog and podcast to create a supportive community.

You critically evaluate your role in the care and management of a range of service users in a number of different clinical settings. This requires a detailed knowledge of cross-sectional anatomy, disease progression and how different imaging strategies are employed.