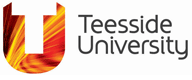 BSc (Hons) Diagnostic Radiography modules
Other modules on this course
Year 1 core modules
Year 2 core modules
Year 3 core modules
Modules offered may vary.
This year-long module gives you an understanding of contemporary healthcare policy and its impact on current professional practice.

You explore theory through keynote lectures and seminars and are encouraged to reflect upon, and evaluate, how these issues impact your clinical practice. Specialist clinicians explain and discuss how health care policy has affected their own working practices.

You assess the need for continuing professional development and life-long learning in order to remain fit for purpose. Before going back on placement you have the opportunity to undergo a mock interview with a clinician and an academic member of staff –individual feedback is given to help you prepare you for interviews.