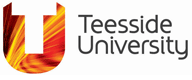 BSc (Hons) Diagnostic Radiography modules
Other modules on this course
Year 1 core modules
Year 2 core modules
Year 3 core modules
Modules offered may vary.
You gain an insight into the complex nature of evolving imaging modalities and technology.

You are required to make judgements on equipment performance, giving particular reference to the imaging equipment's clinical suitability – 'fit for purpose'. You are introduced to the structure and function of complex imaging equipment and their accessories.

We cover the application of the safety procedures associated with each modality in order to protect service users, staff and equipment. You explore the theoretical principles underpinning each imaging modality and identify their benefits and limitations when applied to given clinical situations.

Equipment management issues such as data quality, training, infrastructure capacity and demand and managing change are addressed.