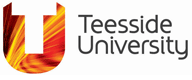 BSc (Hons) Diagnostic Radiography modules
Other modules on this course
Year 1 core modules
Year 2 core modules
Year 3 core modules
Modules offered may vary.
You have a range of learning and teaching opportunities that let you develop a research proposal.

The first part of the module builds on the practical element of the second year by considering in detail the research process, the various approaches to research and the advantages and disadvantages of the varying methodologies in relation to research in the context of EBP and diagnostic radiography.