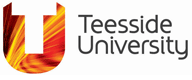 BA (Hons) Journalism and News Practice (Top-up) modules
Other modules on this course
Year 1 core modules
Modules offered may vary.
The journalism project is a self managed exercise of professional practice and reflective consideration. In consultation with a supervisor, you will produce a portfolio of journalistic pieces which address a form, mode or style of contemporary journalism.

You will produce this creative work as a finished double page spread demonstrating skills in layout, typography and newspaper design. You'll also produce a critical essay, which will examine in depth a key issue of professional practice raised in the creative process.

A taught element of the programme will address key themes in professional practice including; technology, law, ethics, culture, economics and politics.