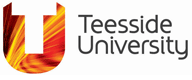 BSc (Hons) Psychology modules
Other modules on this course
Year 1 core modules
Year 2 core modules
and two optional modules
Final-year core modules
and two optional modules (one must be a psychology module)
Modules across the school also available
Modules offered may vary.
This module is designed to develop students' awareness of the process of communication in counselling, and to explore the changing nature of the counselling process when moving from individual to group situations.
The first part of the module focuses on the counselling relationship as a key theme in contemporary theory and practice. Within this, the process of counselling will be covered together with an exploration of the core basic skills required of a counsellor to facilitate an individual through the counselling process. A range of counselling approaches will be examined and evaluated.
The second part of the module focuses on the counselling of more than one person at a time. The differences between the counselling of individuals, couples, groups and families are explored. The social psychology of groups and group dynamics is covered and related to the counselling process.