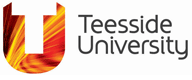 BSc (Hons) Psychology modules
Other modules on this course
Year 1 core modules
Year 2 core modules
and two optional modules
Final-year core modules
and two optional modules (one must be a psychology module)
Modules across the school also available
Modules offered may vary.
The module deals with more advanced research design and analysis, building on the module Research design and analysis 1. The module aims to facilitate the development of knowledge and skills in using advanced research designs, including the use of quantitative and qualitative analysis techniques.

Module content includes conceptual issues in advanced research designs - including experimental, quasi-experimental and non-experimental quantitative research designs - planning of sample size, quantitative data analysis (ANOVA and multiple regression), and qualitative data collection and analysis.