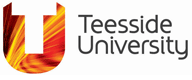 BSc (Hons) Psychology and Counselling modules
Other modules on this course
Year 1 core modules
Year 2 core modules
and one optional module
Final-year core modules
and two optional modules (one must be a psychology module)
Modules across the school also available
Modules offered may vary.
The main aim of this module is to focus on the application of psychological research and theory to practice in the criminal justice system.

In particular, it is concerned with the contribution made by psychology to the investigation and prosecution of criminal offences. It will use a holistic approach, enabling students to gain an understanding of how parts of the system interface with each other.

The module will cover areas of psychological work relating to aspects of the justice system, with a specific focus on the application of psychology to investigative interviews, victim and witness testimony, and courtroom procedures. In addition, it will cover relevant legal information to increase an understanding of psychological decision making in a legal context.