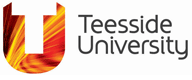 BSc (Hons) Psychology and Counselling modules
Other modules on this course
Year 1 core modules
Year 2 core modules
and one optional module
Final-year core modules
and two optional modules (one must be a psychology module)
Modules across the school also available
Modules offered may vary.
This module is designed to introduce students to the field of counselling and the theories it uses. Over the first few weeks brief introductions are given to what counselling is, how it relates to other disciplines, where counselling takes place, different kinds of people counselling can support, social problems it tackles, the history of counselling from its beginnings through to modern day, the contemporary issues it faces and the interpersonal skills counsellors use.

The module also introduces students to the major theoretical approaches that may be helpful for counsellors attempting to support people facing life difficulties. These topics are utilised as a vehicle for the delivery and development of students' personal development planning, study and transferable skills.