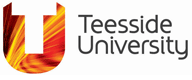 BSc (Hons) Psychology and Counselling modules
Other modules on this course
Year 1 core modules
Year 2 core modules
and one optional module
Final-year core modules
and two optional modules (one must be a psychology module)
Modules across the school also available
Modules offered may vary.
This module is designed to demonstrate the relevance of psychological theory to our understanding and management of both the learning process and behaviour in an education setting. The relevance of cognitive, social and developmental psychology to the structuring of educational study and the educational environment will be explored in relation to mainstream education and the support of special needs.

The emphasis of the module will be on psychological theory and knowledge forming part of an evidence based contribution to education.