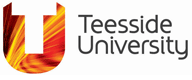 BSc (Hons) Psychology and Counselling modules
Other modules on this course
Year 1 core modules
Year 2 core modules
and one optional module
Final-year core modules
and two optional modules (one must be a psychology module)
Modules across the school also available
Modules offered may vary.
This module is aimed at students who have an interest in applied aspects of cognitive psychology, especially educational psychology and learning disabilities.

The module aims to introduce students to a range of different learning disabilities e.g. autism, dyslexia, ADD, Aspergers syndrome, specific-language impairment, Williams syndrome, Dyscalculia, Fragile X & Downs syndrome. Each will be considered in terms of their diagnostic criteria, characteristics, theoretical perspectives and issues with comorbidity.

Wider issues such as the social aspects of learning disabilities including integration in education, lifespan changes and ethical issues in researching learning disabilities will also be addressed.