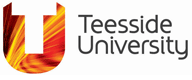 Certificate in Education: Teaching in the Lifelong Learning Sector modules
Other modules on this course
You will study
Those on the adult literacy and/or numeracy programme will study credits in the areas of:
Essential Literacy Skills for Numeracy Specialists
Essential Numeracy Skills for Literacy Specialists
Modules offered may vary.
This module is designed to prepare teachers for classroom practice. It is intended to be used as a pre service certificate of achievement. However, if you are a teacher with limited contact in educational contexts, it enables you to gain a nationally recognised qualification which allows for registration with the Institute for Learning (IfL).

The module provides an introduction to the various roles and responsibilities within the lifelong learning sector, and an insight into inclusivity and assessment. There is a clear focus on personal review and action planning, planning and designing sessions and reflection.