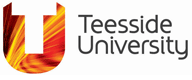 BSc (Hons) Sports Development modules
Other modules on this course
Year 1 core modules
Year 2 core modules
Final-year core modules
and one optional module
Modules offered may vary.
This is a work related learning module that covers a range of National Occupational Standards in Sports Development.

The aim is to expose you to the sports development industry's expectations of you through a foundational orientation to the National Occupational Standards Framework.

In essence we examine the history of sports development and the evolution of the key organisations involved. This aspect of the module covers the geographical responsibility and influence of the various organisations.

You are introduced to the interface between the public, commercial (private) and voluntary sectors from which organisations emanate and the issues that arise as a result of these organisations working together. This element also includea the complex matrix of funding within the industry and the challenge to fund a multiple of sports and physical activities from grass roots to elite level.

There is also a focus upon the flow of initiatives that have continued to be a prominent theme within the industry. Sports development definitions and continuums are examined to develop an understanding of how the industry has wrestled to define and position itself.

You are asked to keep a weekly reflective diary as part of your final assessment.