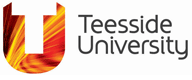 BSc (Hons) Sports Development modules
Other modules on this course
Year 1 core modules
Year 2 core modules
Final-year core modules
and one optional module
Modules offered may vary.
This is a work related learning module building upon the previous two years. We analyse the organisations, processes, individuals and issues that contribute to the sports systems in the UK known collectively as Sports Development.

The often conflicting policies and practices that ultimately provide sporting opportunities are examined. The work related nature of this module enables you to critically evaluate the relationship between policy makers, academics and practitioners associated with the development of sport.

The module provides you with an evaluative perspective and intellectual theoretical understanding of sports development with expertise in some areas.