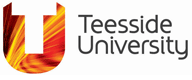 BA (Hons) Interior Architecture modules
Other modules on this course
Year 1 core modules
Year 2 core modules
Final-year core modules
Modules offered may vary.
This module will introduce you to some design requirements, legislation and regulation as it relates to residential and domestic building spaces. You will develop an understanding of building elements, components and products enabling you to apply some of this learning within practical design modules on the course.

Inclusive design practices and sustainable development will be introduced as topics relevant to you as novice designers, and the roles and responsibilities of some of the professions and practitioners in the industry will be highlighted and discussed.

You will participate in group work discussions and develop a personal archive of information which can be added to during subsequent stages of the course.