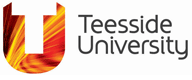 BA (Hons) Performance and Events Production (Top-up) modules
Other modules on this course
Core modules
Modules offered may vary.
This module will provide you with the opportunity to work as part of a creative ensemble towards the presentation of major performance related projects. It will develop and extend your skills of project design, management and devising and will extend your knowledge and understanding of the ways in which performance originates, is constructed and received.

On successful completion of the module you will be able to:
produce substantial performances that demonstrate intellectual flexibility and the connections between (contemporary) theory and practice;
plan, undertake and evaluate negotiated, self-managed projects;
critically appraise the impact of ethical and legal issues relevant to the generation of original new performance realisation;
recognise and evaluate factors which enhance group processes and team-work, and modify and evaluate your personal effectiveness within a team.
You will be assessed via the presentation of live performances and critical evaluations.