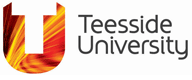 BA (Hons) Business with Law modules
Other modules on this course
Year 1 core modules
Year 2 core modules
Final-year modules
Modules offered may vary.
The law of tort is one of the key areas of civil law. Liability arises independently of any contractual arrangements and as such it creates a wide ranging legal liability which may affect anyone.

You look at the main areas of law here, namely Negligence, Nuisance, Defamation and Trespass. You concentrate on the Tort of Negligence and see how much it is affected by public policy and as such is a rapidly developing area of law.

The rise of liability for Negligent Misstatement as well as Nervous Shock has led to a series of key legal decisions which have substantially modified the scope of the law and raised the problem of the 'litigation culture'.

The use of practical based scenarios enables you to develop your critical skills and so be able to effectively advise a client on their legal rights.

You are assessed on a 2,000 word piece of coursework (either a case study or an essay) as well as a two hour unseen examination.