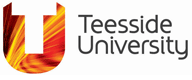 BA (Hons) Business Management modules
Other modules on this course
Year 1 core modules
Year 2 core modules
and two optional modules
Final year core modules
and two optional modules
Modules offered may vary.
The importance of developing self awareness and building individual and team skills, for future academic study, employability, and personal achievement, cannot be underestimated.

Personal and Team Effectiveness is one of your core first year modules within the Business School and a great way to begin developing your own personal and team skills as part of your business management studies.

The module aims to help you identify, diagnose, develop and reflect upon a range of skills for effective personal, team, and team leader performance, and to introduce you to some of the key academic theories and individuals which/who have helped to inform and shape the way we think about business and management today.

By the end of the module you will:

recognise key organisational behaviour theories and ideas
be aware of the history of management thinking and study
be able to research, find, use and reference academic sources correctly
be able to read academic journals and texts and be able to succinctly appraise the relevant strengths and weaknesses of an argument or point of view
have improved communication skills and be able to justify opinions both verbally and in writing
have developed presentation skills (both verbal and written)
have worked in teams
reflect upon feedback
have become more self aware of individual strengths and weaknesses and appreciative of individual difference and diversity
be aware of and prepared to address employability skill gaps
have developed a personal development plan.


Seminar sessions will reflect lecture material but will be designed to include core practical skills.